In the sun-drenched region of Puglia, Italy, where the Mediterranean breeze carries the scent of citrus, a centuries-old tradition unfolds. The lush groves of Puglia yield an abundance of lemons, prized for their vibrant flavour and fragrance. It is in this fertile land that the art of making limoncello thrives, encapsulating the essence of Puglia's zest for life. The Puglia Guys love nothing more than to delve into the rich tradition of crafting this iconic liqueur, offering a glimpse into the tantalising world of Puglia's garden lemons and the vibrant drink they inspire.
The Lemons of Puglia:
Puglia's mild climate, fertile soil, and ample sunshine create the perfect conditions for lemon cultivation. As you wander through the region's rolling olive groves, you'll be captivated by the sight of lemon trees laden with plump, golden fruits. These lemons, known as "femminello" lemons, are prized for their high oil content and fragrant zest, making them ideal for limoncello production. Femminello lemon-types are the most important lemon group in Italy. They grow vigorously and are of moderate size at maturity. The trees flower and set fruit throughout the year.
Crafting the Perfect Limoncello:
The process of making limoncello begins with carefully selecting the ripest, most fragrant lemons. We harvest them by hand, ensuring that only the finest fruit makes its way into the production process. The lemons are then gently washed, their zest peeled, and the aromatic peels infused in a high-quality, neutral spirit, such as pure grain alcohol, for between 10 – 14 days.
During this infusion period, the zest imparts its vibrant essence to the alcohol, creating a luscious yellow hue and a burst of citrus aroma. As time passes, the liquid is carefully strained, and a simple syrup made from sugar and water is added to balance the intensity of the citrus flavor. The result is a smooth, sweet liqueur with a refreshing tang that captures the very essence of Puglia's garden lemons.
Preserving Tradition:
The craft of making limoncello in Puglia is deeply rooted in tradition and often passed down through generations. Families take pride in their own secret recipes, meticulously perfected over time, adding a personal touch to each batch. The process is not merely about producing a drink; it is a celebration of heritage, a connection to the land, and a way to preserve the cultural identity of Puglia.
Limoncello Tastings and Beyond:
In Puglia, the tradition of making limoncello goes hand in hand with convivial gatherings and joyous celebrations.
Moreover, limoncello's versatility extends beyond sipping it neat. Neat is good – we always keep a bottle in the freezer and serve it as a digestivo after a meal. But for an aperitivo we love nothing more than a refreshing citrusy limoncello spritz.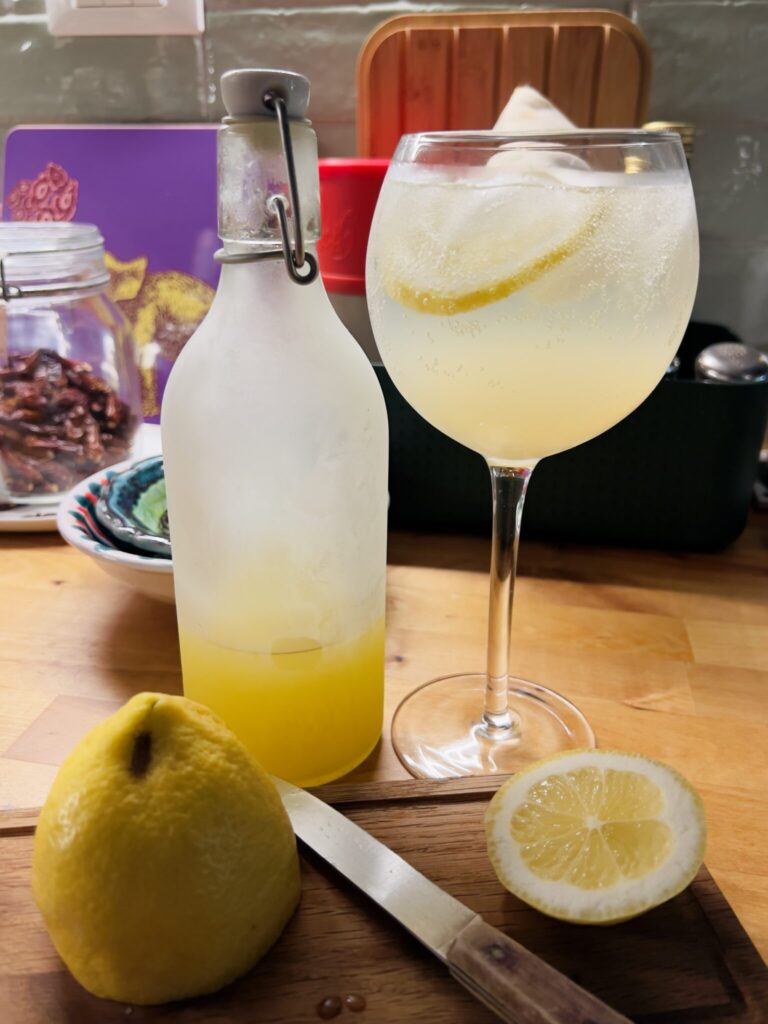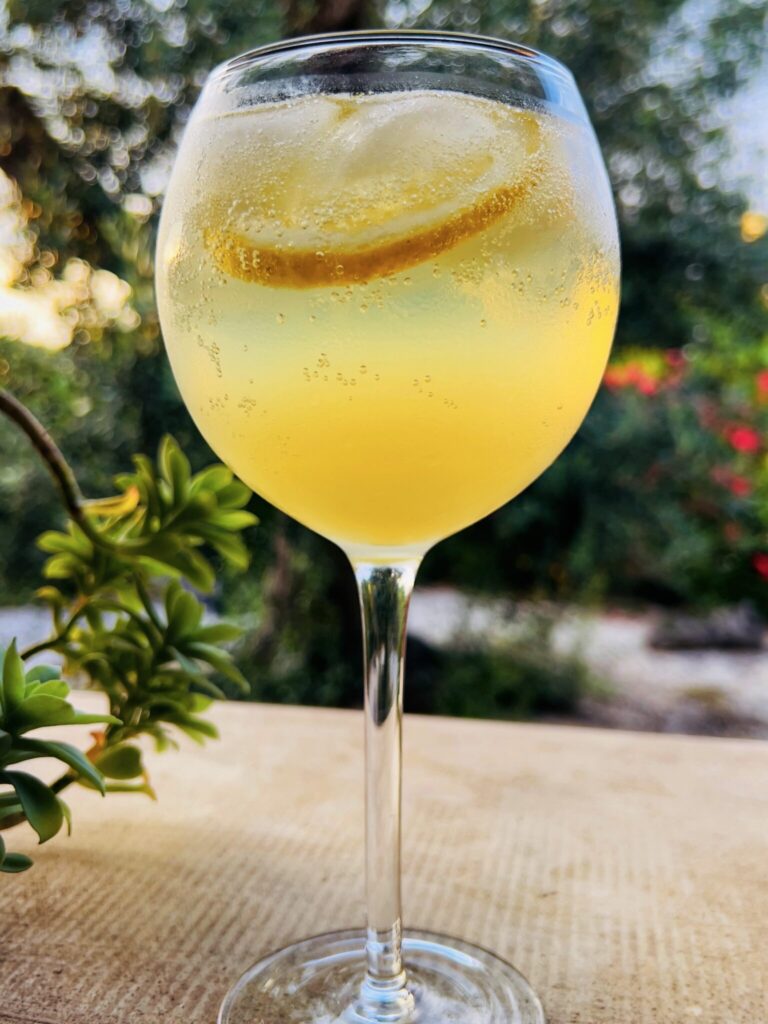 Lo spritz!
To make a #PugliaPerfect limoncello spritz, you will need the following ingredients:
1 part limoncello
2 parts Prosecco
Splash of tonic (soda water is often used, but tonic is better for added bitterness)
Ice cubes
Lemon slices, for garnish
Instructions:
Fill a large wine glass with ice cubes.
Add 1 part limoncello to the glass.
Carefully pour 2 parts Prosecco over the limoncello. Try not to loose the fizz!
Add a splash of tonic water to the glass.
Stir gently to combine.
Garnish with a slice of lemon and serve immediately.
And here in Puglia, this zesty elixir finds its way into a variety of culinary delights, from refreshing desserts and gelato to savory dishes such as seafood marinades and tangy dressings. Exploring the gastronomic landscape of Puglia offers a delightful journey of flavors where limoncello plays a starring role.
The tradition of making limoncello from Puglia's garden lemons is a sensory journey that showcases the region's fertile lands and vibrant culture. From the sun-kissed groves to the meticulous crafting process, every sip of this golden liqueur tells a story. Immerse yourself in the zestful world of Puglia's garden lemons, and indulge in the age-old tradition of limoncello-making—a spirited experience that captures the essence of
More | Love Puglia, Love the Italian Caffè Culture