Puglia's pizza evolution continues. For the third year running, Puglia's has two of Italy's top 50 pizzerias, including one in Italy's top 25.
Pizza and pasta may define Italian cuisine. Their versatility – both tolerate the most diverse ingredients – and adaptability account for their popularity beyond Italy.
In Italy every region claims to have the best food. Food writer and chef Antonio Carluccio explained this as the campanilismo effect. As everyone knows the sound of the bell of their village, every Italian recognises a dish as their own.
It shouldn't surprise that Napoli, the birthplace of pizza, and its region of Campania should dominate Italy's 50 Top Pizza 2022 rankings, the definitive list.
Nevertheless, consistent with its status as one of Italy's top three foodie destinations, Puglia doesn't disappoint. Our region is home to two of Italy's top 50 pizzerias.
Let them eat pizza | Lecce
Puglia's official top pizzeria, for the third year running, is Pizzeria 400 Gradi ranked 23rd in the list of Italy's top pizzeria (and 47 in their list of the world's best).
Must eat pizza: Attilio.
Tomato base star shape pizza, crusts stuffed with ricotta cheese, buffalo mozzarella, fresh basil and extra virgin olive oil.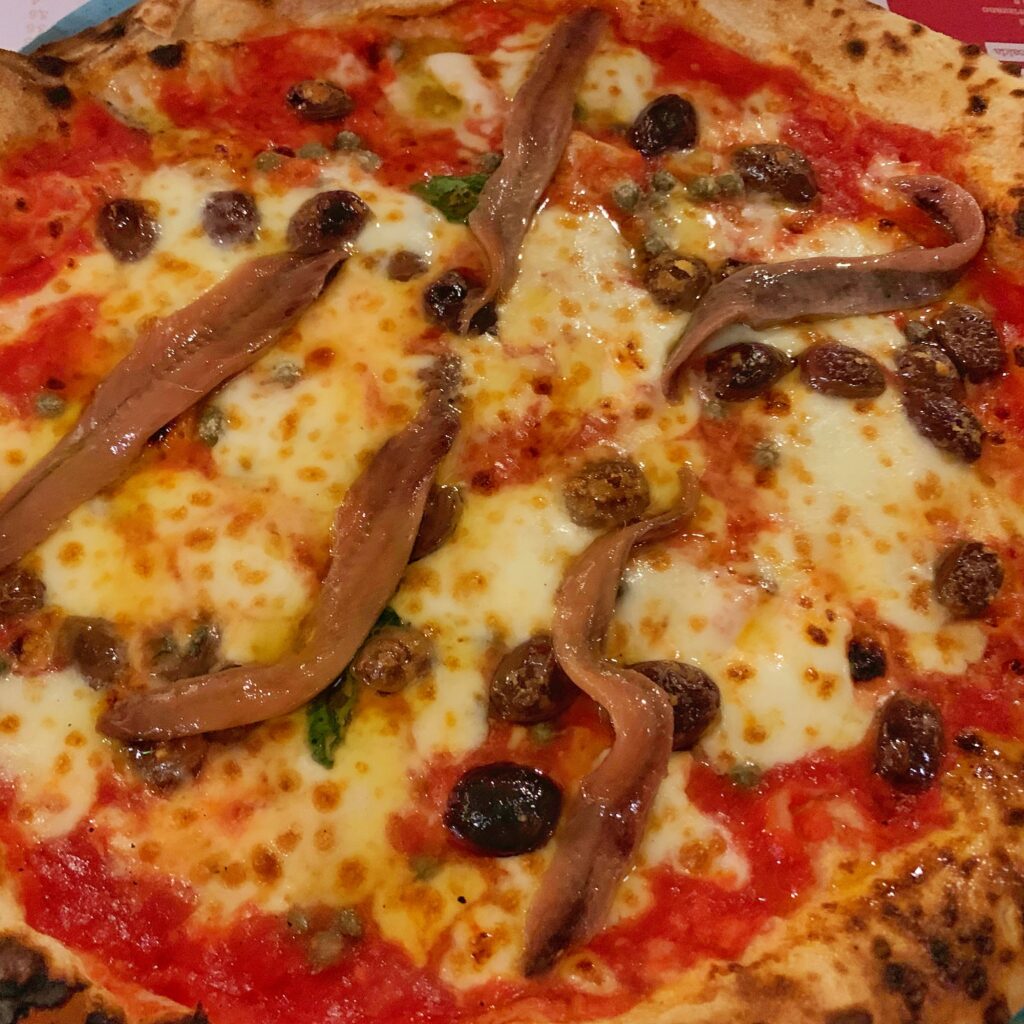 You are what you eat | Latiano
Were this true, we'd be flattened, well topped and piping hot.
At 45 in the list is one of our regular haunts. Luppolo & Farina.
Must eat pizza: Primo Sole (first sun).
Fior di latte mozzarella – preserved yellow Piennolo cherry tomatoes – guanciale of Santoro charcuterie factory – crispy onion.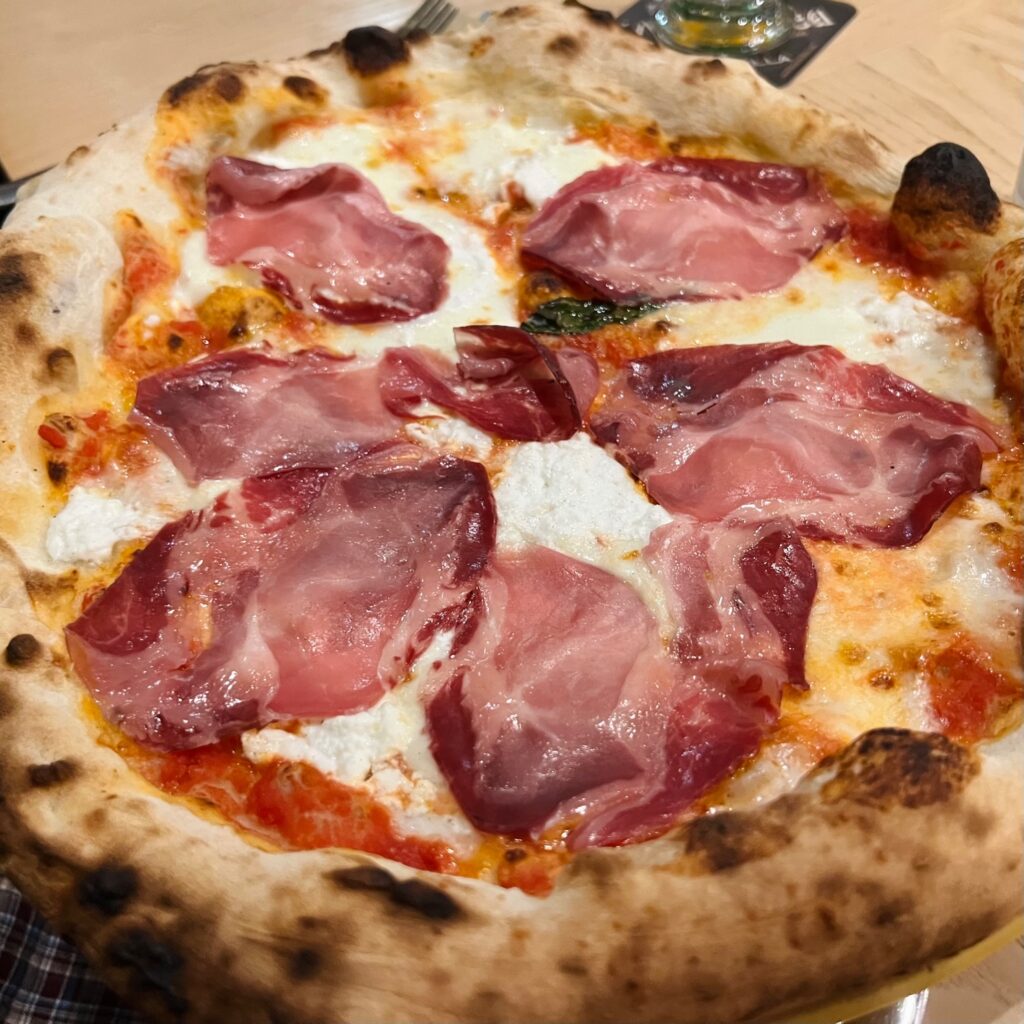 Pizza ahoy! Puglia has another three of Italy's top 100 best pizzerias
At number 81 we have Ristorante Canneto Beach2 in Marghertia di Savoia.
Must eat pizza:
Margherita di Savoia: made with dough from ancient Solina wheat flour and burnt wheat Senatore Cappelli semolina, with Margherita IGP onion, Campania DOP buffalo mozzarella, red datterino tomatoes and brown caciocavallo beef.
At 82, Lievito72 in Trani.
Their must eat pizza:
Diavola with organic peeled tomato, naturally fermented fior di latte, Andria dry sausage, Puglia extra virgin olive oil.
And at 89, Molfetta's Il Vecchio Gazzebo.
Their must eat pizza:
Pizza margherita with buffalo mozzarella, tomato sauce and "pric o pràc molfettese" (pepper tartare in oil molfettese style) with prik prak (pepper tartare molfettese style).
A pizza lover's guide to pizza
Here's what we look for in a great pizza.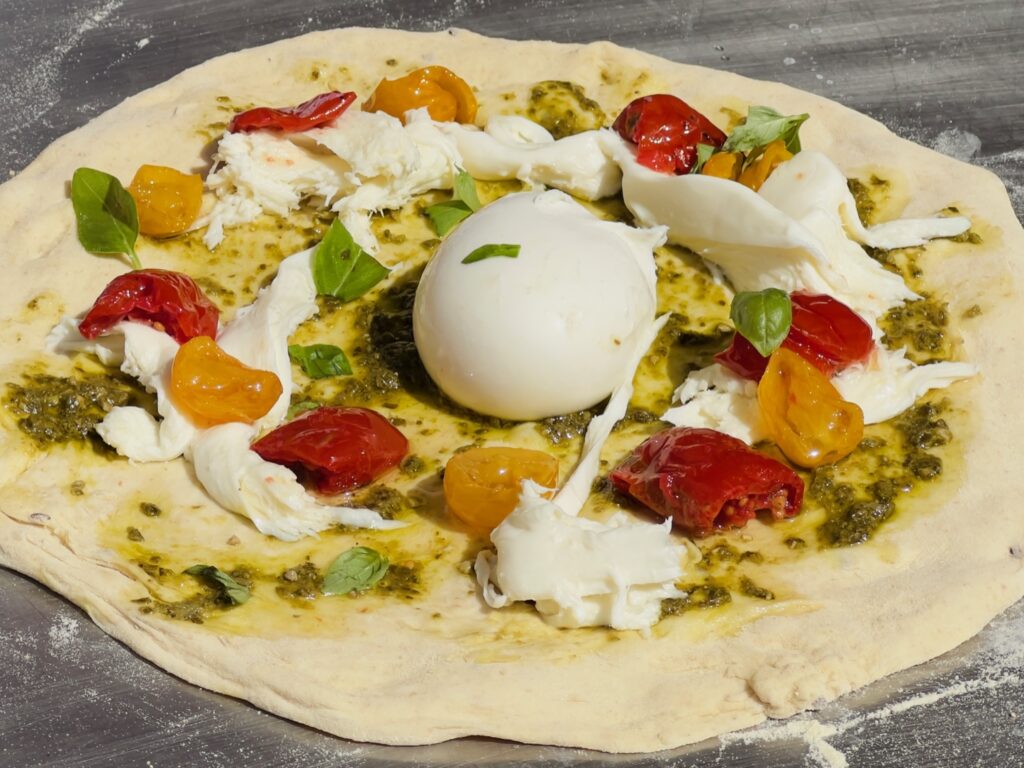 A round, regular crust. Ideally with a charred, bubbled crust, risen to (at least) 2cm high. The base should not be burned, but speckled with brown. Like the back of an old person's hand, aged with liver spots.
The centre should be soft, not crispy, and even. Beware a yellow base. This betrays too much flour and will result in a bitter taste.
On top let the colors of Italy be your guide. Look for a vivid red tomato sauce, pure white mozzarella and unapologeticallygreen basil leaves.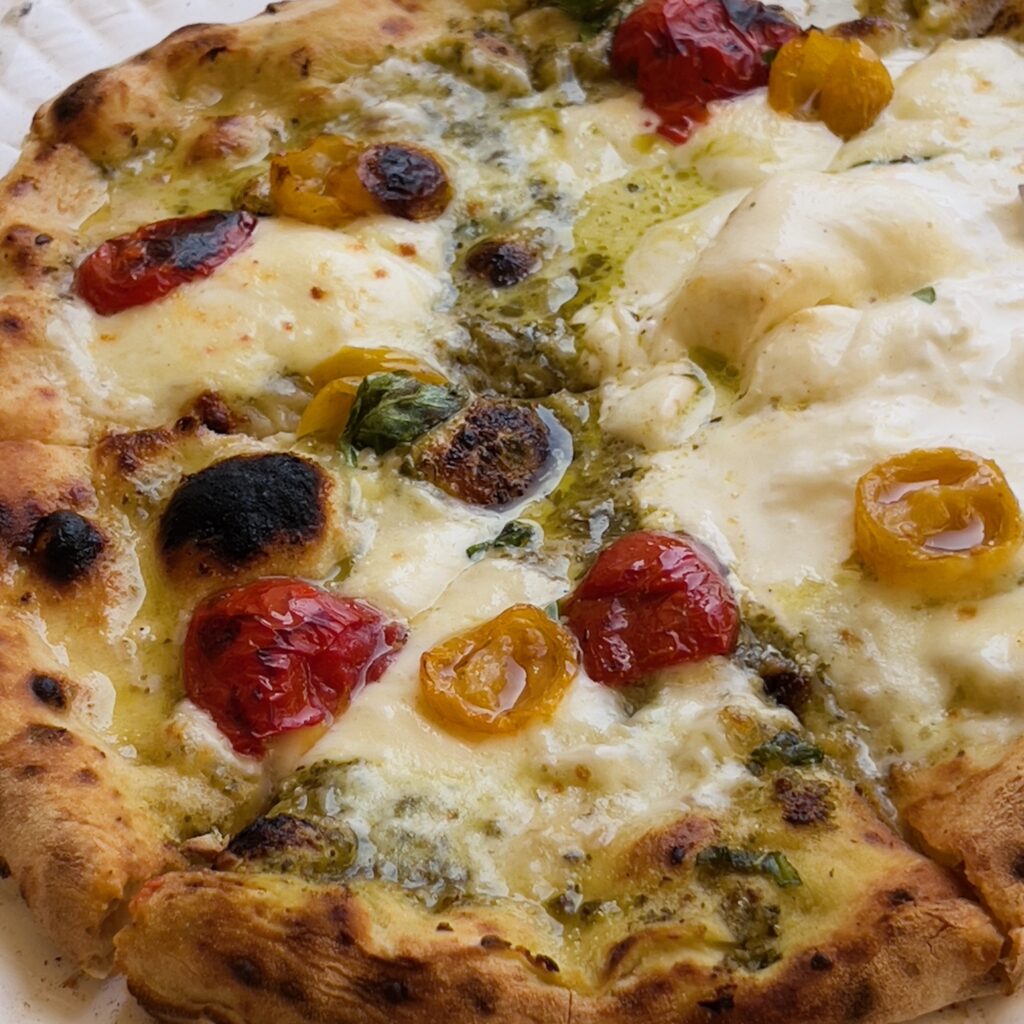 Discover More
For recommendations where to eat, check out our Curated Bar & Restaurant Guide. Be sure to Eat Puglia on vacation by trying some of our region's top 20 typical dishes.