Welcome to Puglia, a captivating region in southern Italy known for its stunning landscapes, rich history, and vibrant culture. Beyond the breathtaking scenery and mouthwatering cuisine, Puglia offers visitors a uniquely Southern Italian cultural experience through the concept of "la pausa." A necessary practice that is more than just custom. It shapes our daily lives and is still a part of our region's authentic way of life.
What is "la pausa"?
"La pausa" translates as "the pause" in English and represents a cherished practice deeply ingrained in Puglia's cultural fabric. Also known as la controra or il riposino it refers to a leisurely break taken to escape the scorching sun – although the practice continues all year round – typically between 1pm and 4pm, though we suggest you factor in an extra half-hour either side if you need essentials. During this time, Puglians retreat indoors to relax, taking time to rest and rejuvenate during the hottest hours of the day.
Many shops and attractions will close. Most restaurants will stop serving lunch after 2pm and close by 3.30pm. Some bars remain open, as do most large supermarkets. But the practice of closing and a split business day is widespread. In larger cities like Bari, Lecce, Taranto and Brindisi there tend to be 4 rush hour driving peak times either side of the two working blocks!
Embracing the "la pausa" Lifestyle: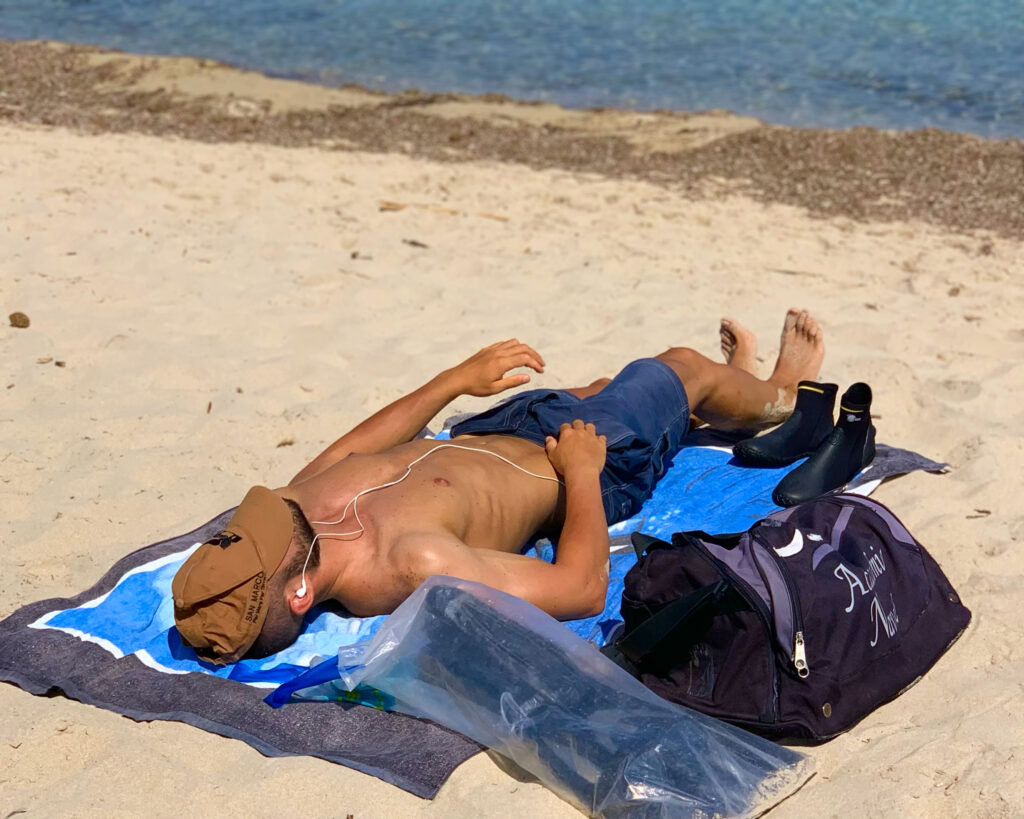 Embracing the concept of "la pausa" during your vacation allows you to align with the local rhythm and enjoy a more authentic experience. Here are a few essential tips to make the most of your "la pausa" moments in Puglia:
a. Adjusting Your Schedule: Plan your activities accordingly, ensuring you have ample time for sightseeing and exploring in the cooler mornings and evenings. Reserve the midday hours for a siesta or indulging in a leisurely meal. Just be sure to turn up before 2pm – in Puglia most locals take lunch earlier rather than later.
b. Exploring Local Gems: Many shops and attractions may have limited hours during "la pausa," so take this opportunity to explore charming side streets, local markets, and hidden cafes that remain open during this time.
c. Embracing Slow Living: "la pausa" encourages a slower pace of life. Take this opportunity to unwind, read a book, or engage in meaningful conversations with locals, truly embracing the art of relaxation.
Captivating Experiences During "la pausa":
a. Traditional Siesta: Follow in the footsteps of locals and retreat to your comfortable accommodation or find a shaded spot to indulge in a rejuvenating siesta. We sit in the shade by the swimming pool. Relaxation is key during "la pausa," allowing you to recharge for the rest of the day.
b. Gastronomic Delights: Many restaurants offer de-light-ful lunchtime options, featuring light and refreshing dishes that perfectly complement the snooze to come. Sample local delicacies such as burrata cheese, fresh seafood, and finish with refreshing gelato.
c. Cultural Exploration: Visit Puglia's fascinating museums and art galleries that remain open during "la pausa," allowing you to immerse yourself in the region's rich history and cultural heritage.
Respectful Travel Tips:
a. Plan Ahead: Keep in mind that many attractions, shops, and services may have limited hours during the hours of "la pausa." Plan your itinerary accordingly and check the opening hours in advance to avoid disappointment.
b. Dress Comfortably: Puglia can be hot during the summer months, so dress in light, breathable clothing and wear sunscreen to stay comfortable under the sun.
c. Local Etiquette: Respect the locals' way of life during "la pausa" by keeping noise levels low and refraining from engaging in activities that disturb the tranquility of the community.